OPENING AUGUST 2022
Celebrate all things family with B Eco Family. Stocking a vast variety of baby goods and clothes, breastfeeding products, handmade items, dinnerware, drink bottles, organic cosmetics, toys, and much more!
We are here to help you find a perfect and unique baby shower gift for every budget. If you are trying to reduce plastic waste around bubs and kids, you found the right shop.
With over 70 brands, 20 of which are reusable nappies and accessories, our friendly staff of mums are here to get you started on a waste-free journey with your bub. B Eco Family is a small, local business run and owned by mum Olga. We love to support other small businesses like us with 80% of brands we stock being women-led businesses based in Australia.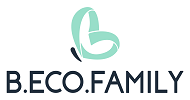 Centre Trading Hours
MONDAY - WEDNESDAY
9:00AM - 5:30PM
THURSDAY
9:00AM - 7:00PM
FRIDAY
9:00AM - 8:00PM
SATURDAY
9:00AM - 5:00PM
SUNDAY
10:00AM - 4:00PM
*Except Supermarkets
B Eco Family | Cooleman Court