Food & Drink
4 Signature Cocktails for Your Christmas Ornamentini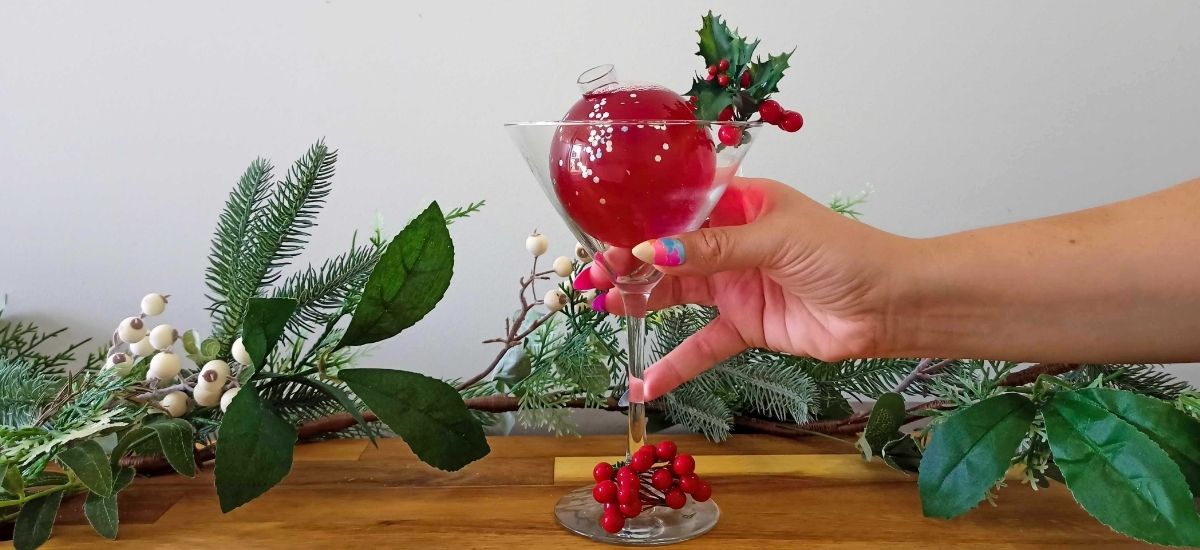 'Tis the season to be merry and whether you're hosting friends and family, or just relaxing at home, a Christmas cocktail has become somewhat of a tradition, and after this year, maybe even a necessity!
If you want to jazz things up and create more of an experience, then why not serve up your favourite cocktail in a festive ornament? We're calling it, the 'Ornamentini', see what we did there?

The Ornamentini
Simply put on Michael Bublé's Christmas album, shake (or stir, if you're like James Bond) your favourite cocktail, pour it into a Christmas bauble, and place it in your martini glass. Garnish with fruit, cinnamon or even some Christmas holly—whatever tickles your fancy, and voila, you're done! Not sure what to mix up? Try these four signature cocktail recipes.
Mistletoe Martini
30ml vodka
30ml orange liqueur, such as Cointreau
15ml Lime cordial
60ml cranberry juice
Glazed cherries to garnish
Cup of ice

Add the vodka, Cointreau (orange liqueur), lime cordial and cranberry juice over ice in a shaker. Then shake, shake, shake, seniora…until it's mixed well. Pour it into your Christmas bauble or straight into your martini glass, garnish with glazed cherries and enjoy!
Summer Fizz
60ml gin
30ml lemon or lime juice
1 teaspoon sugar
1 egg yolk
Ice

Add all the ingredients over ice into the shaker and shake vigorously. We want to see that glorious froth on the top. Strain the mix over ice into your ornament, or a fancy glass, and top it off with soda water and a slice of lemon or lime.
Cool Coffee Collins
30ml Gin
30ml Coffee liqueur (Kahlua)
Tonic water
15ml Lime juice
Orange to garnish
Ice

Stir the gin and coffee liqueur in your glass. Fill the glass with ice and pour the tonic water until it almost reaches the top. Add a squeeze of juice from your orange slice, and then add the slice to garnish. Enjoy your afternoon recharge!
Mermaid Magic
40ml spiced rum
40ml coconut rum
30ml blue curacao
½ cup of pineapple juice
30ml lime juice
Lime for garnish

Add all the ingredients over ice into a shaker. Shake it all about. Fill your glass with ice and pour in the cocktail, garnishing it with lime. This one tastes even better when you're sipping it poolside.
INSPIRATION
Check this out