Fresh Food
Fun Lunchbox Recipes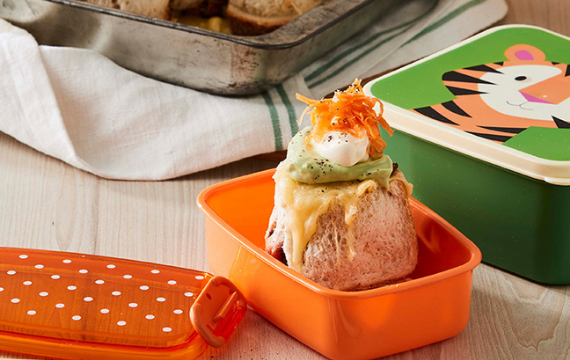 Add some extra excitement to your child's lunchbox with these healthy recipes. You can pick up everything you need at Coolo!
Bakers Delight
Make Taco Tuesday last for days with these easy Mexican roll-ups for the kids.
Homemade Sourdough Sausage Rolls
Try a fresh twist on this classic savoury snack!
The Chia Omega-3 Wholemeal loaf works perfectly as a delicious crust for this delightful tart.
Sandwich sushi is a great idea for mixing up the humble sandwich into a new format.
Woolworths
These bliss balls are easy to make, and the kids will love biting into the hidden raspberry in the centre.
A natural immune booster that will fill up their tummies.
Healthier Strawberry & Cacao Oat Cookies
Try this cookie recipe packed with strawberries, banana and cacao nibs.
These easy veggie spring rolls are ready in just three steps, plus they're a nutritionally approved snack that the kids will love.
Aldi
Tuna Pasta Salad Lunchbox Recipe
Yummy served warm or cold.
Keep the kids busy in the kitchen helping make this healthy treat.
Sweetcorn, Bacon & Vegetable Fritters
Pack tomato sauce to dip in.
Bump-up their water intake with the help of fresh fruit.
INSPIRATION
Check this out