Discount & Variety
Home School - Christmas Bon Bons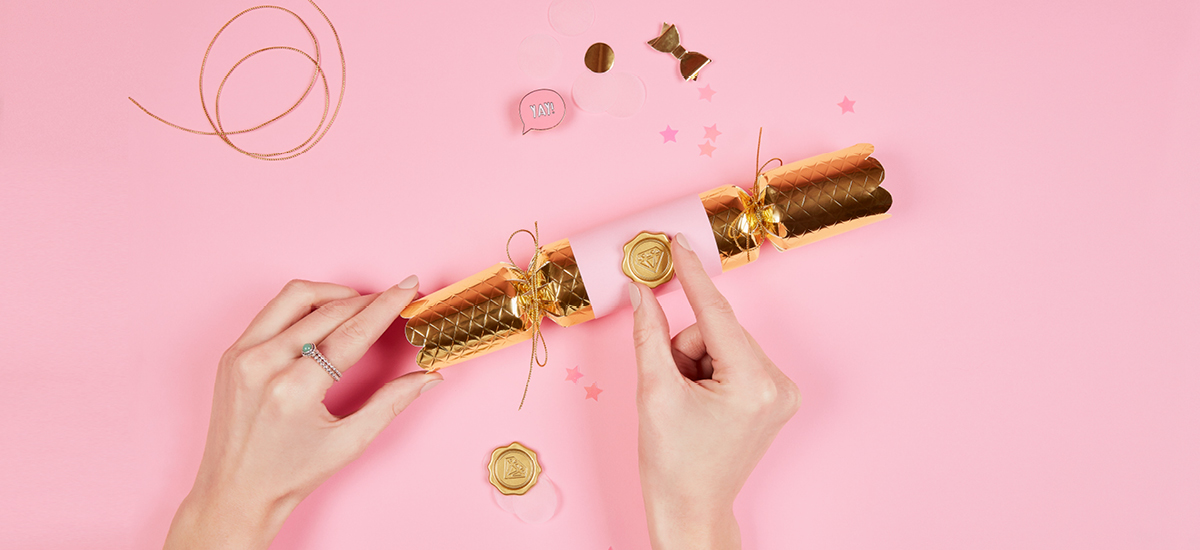 Christmas bon-bons or crackers are a must for your festive table. From the funny joke, to the trinket, to the paper hat, they're one of the things that makes Christmas, Christmas. The only way to make them more fun is to get the family together to make them.
As well as providing the perfect family holiday activity, you can also create crackers that perfectly match your Christmas style and colour scheme. It's also surprisingly simple. You can make your own crackers in just six quick steps. Book in a crafternoon and get creating!
STEP 1: Download Bon Bon template here
Print off as many as you need, remembering to make two for unexpected guests, or to solve any squabbles. Toilet paper rolls also make great bon bon inners!
STEP 2: Cut out and glue in your cracker snap
You can buy cracker snaps at craft shops which can also be a great place to find trinkets to put in the bon bons as prizes.
STEP 3: Decorate the edges of your bon bon with wrapping paper
This is also a great way to use up last year's spare wrapping paper! Don't forget to tuck away the used wrapping paper this year so you can recycle it again next Christmas.
Step 4: Write your Christmas bon bon personal messages (or jokes)
Before you begin, consider whether each bon bon is going to have a desired recipient, or whether you're going to dish them out at random. If you're going to fit the prize inside to the person, take the opportunity to include a personal Christmas message, along with a joke.
If you're having a hard time coming up with a joke, or you love the classic 'dad joke' styles of the Christmas cracker, Google is your friend. Prepare to chuckle!
STEP 5: Fill, roll and fasten your bon bon
If you're planning to make your own paper hats, get the kids to decorate them. This will make your bon bons extra-special.
STEP 6: Decorate your bon bon and you're done!
One last tip from our elves: if you're travelling at Christmas time, remember not to pack your bon bons in your hand luggage, they'll need to go into a checked bag.
INSPIRATION
Check this out