Family
Mother's Day Breakfast in Bed Ideas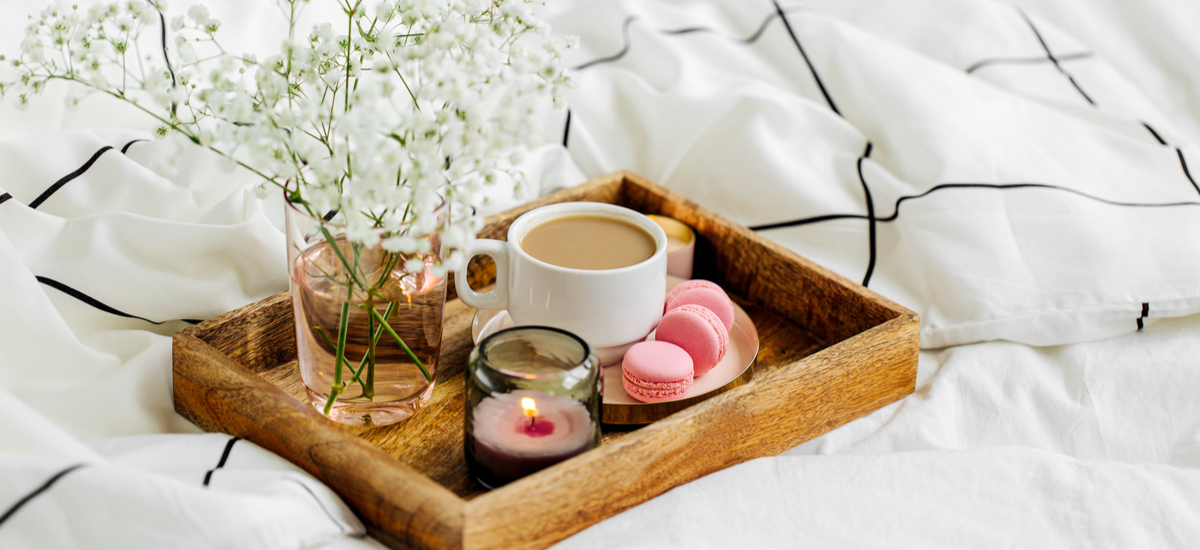 A sweet tradition in many households is breakfast or brunch in bed for Mum on Mother's Day. There's nothing quite like the proud smiles on your kids' faces as they present their handiwork. When getting the kids involved in the kitchen, it's best to keep the recipes simple and the complex knife or stove work to a minimum.
Here are some ideas for yummy treats young ones can make themselves, with some supervision from an adult or older sibling.
Berry and Yoghurt Crumbles
This super simple recipe is perfect for little ones — all you do is mix the dry ingredients with melted butter and bake on a baking tray, then assemble with yoghurt and fresh fruit. Replace the homemade crumble with a pre-made granola mix and get berries small enough they don't need chopping to avoid all oven and knife use if you like.
Make it vegan with Mum's favourite dairy-alternative yoghurt.
Smashed Avo
A classic that can be as simple or as complex as the kids can handle. Pair smashed avocado on toast with some soft goat's cheese, chilli flakes, a squeeze of lime juice, cherry tomatoes and crispy bacon, if that's what Mum would love.
Mix and match ingredients to make it gluten free, dairy free or vegan.
Gluten-Free Peanut Butter and Banana Waffles
If you have a bunch of ripe bananas getting browner by the day, this recipe is perfect. Kids will enjoy mashing the bananas to a pulp and can get involved in whisking the few ingredients together. If you don't have a waffle iron, you could pick one up as a Mother's Day gift or make a batch of delicious pancakes instead.
This one is gluten and dairy free.
Bagels How Mum Likes It
There might be as many ways to top a bagel as there are Mums in the world. If you know what Mum loves most —perhaps cream cheese and smoked salmon like this gourmet take — the kids can assemble on their own. Otherwise, put together a bagel bar with different types of bagels and sweet and savoury toppings galore: think peanut butter, preserves and berries, plus egg salad, cucumber slices, tomatoes, hummus, capers and avocado.
Select dairy free, vego or vegan toppings as you like.
Overnight Blueberry French Toast
What makes this baked blueberry French toast recipe an absolute win is that everything is prepared the night before. Have young ones arrange sliced bread in a shallow baking dish, whisk together the other ingredients and pour evenly over the bread. All you have to do on Mother's Day morning is keep a watchful eye on the kids as they pop it in the oven, and carefully take it out and serve up for them.
Try with gluten-free bread, or a milk-alternative to make it dairy free.
When plating up, don't forget the coffee, tea, fresh juice or a smoothie, and a flower from the garden to tie it all together.
INSPIRATION
Check this out