News
A Flight Of Fancy Along Brierly Street
Coolo's new street art mural
We are excited to share with you the completed artwork installation at Coolo! The street art mural along Brierly Street was completed over a 3 week period from start to finish.
Local artists Dan Maginnity from Byrd and Kurt Laurenson from Stylized Impact have brought Brierly Street to life with an array of colourful local bird wildlife including a cockatoo, kookaburra, galah and Canberra's famous magpies (just to name a few!) It's a burst of colour, feathers and fun!
The artwork installation is a part of the ACT Government's Creative Endevour Grant's program which not only refreshes public and private spaces but also supports our local artists.
Next time you visit Coolo make sure to take a stroll along Brierly Street to see the artwork in person. There's 60 meters of mural to admire; from the finer details in the feathers right up to the grandeur of the artwork as a whole!
There's plenty of selfie-worthy photo opportunities too. Remember to tag us in your selfie at @coolemancourt
We'd like to thank the ACT Government for selecting Cooleman Court as a site for their Creative Endevour Grant. It's a wonderful community initiative - sharing art with the community whilst supporting our local artists. We'd also like to thank Canberran artists Dan Maginnity and Kurt Laurenson for sharing their vision and talents with the Coolo Community.
Coolo's Brierly Street mural will be appreciated by many locals and visitors for years to come!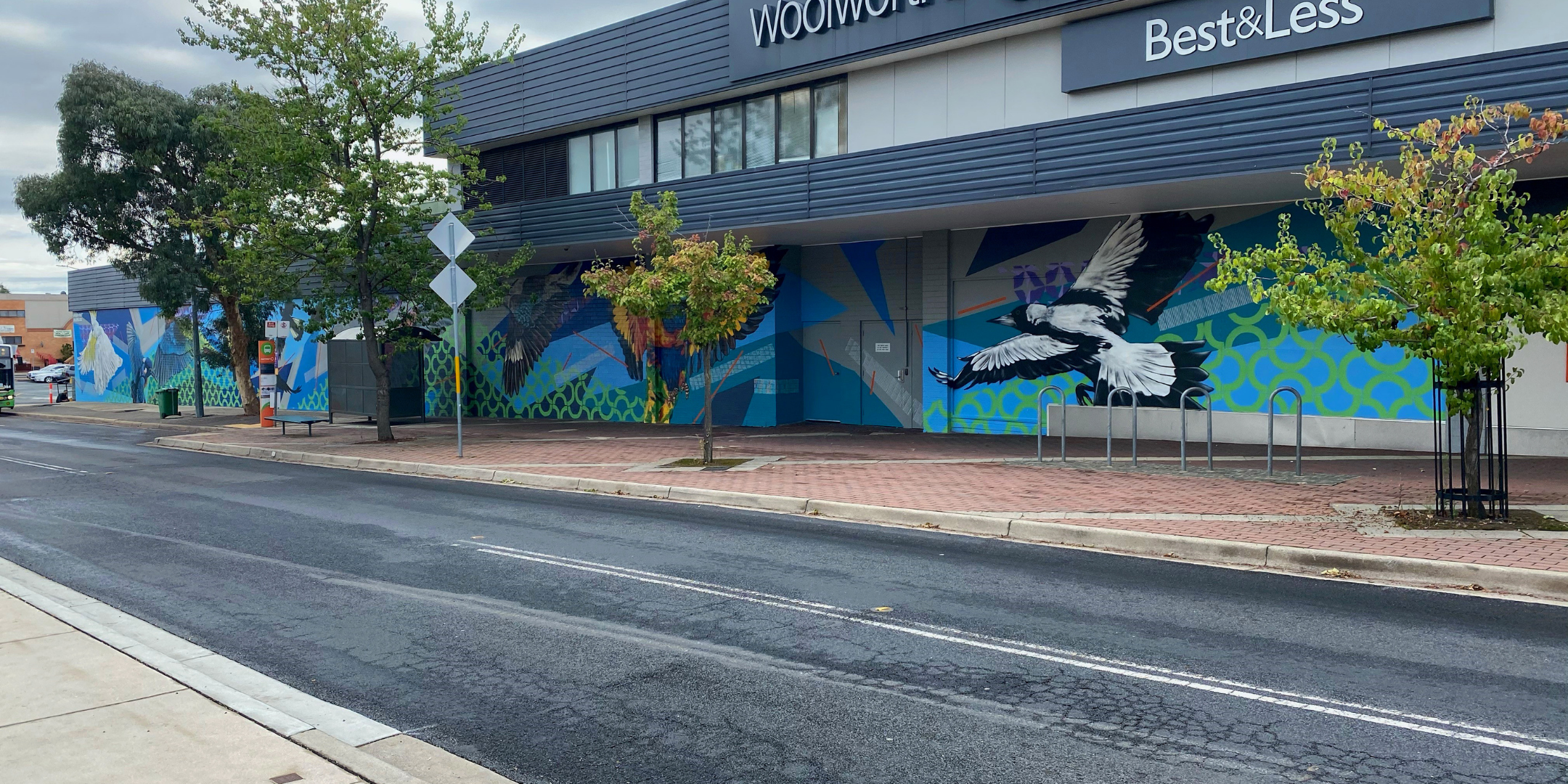 INSPIRATION
Check this out