Discount & Variety
The Reject Shop
Stock up on pet supplies
The Reject Shop is your one-stop-shop for everything pet related; from food, to toys, to keeping your furry friend clean.
We've picked out some of our favourites for your furry friend!
Dentastix Daily Oral Care Chews
Keep your canine's breath fresh and teeth and gums healthy with this yummy treat!
$12.00 for a 28 pack
Ball of Wool Cat Toy
Bound to provide hours of fun and play, your cat will thank you for this fun toy!
$2.50
Pet Socks
Protect their paws from the elements this winter. Stocking small, medium and large sizes The Reject Shop have all pups covered!
$3.00 a pair
Cat Tunnel
Spanning 1.35m your cat will have fun exploring, hiding and napping in their very own tunnel.
$12.00
Puppy Toy Set
Make your new puppy at home with their own puppy toy set. With an assortment of toys included, you can choose between and blue and a pink set.
$3.00 a pack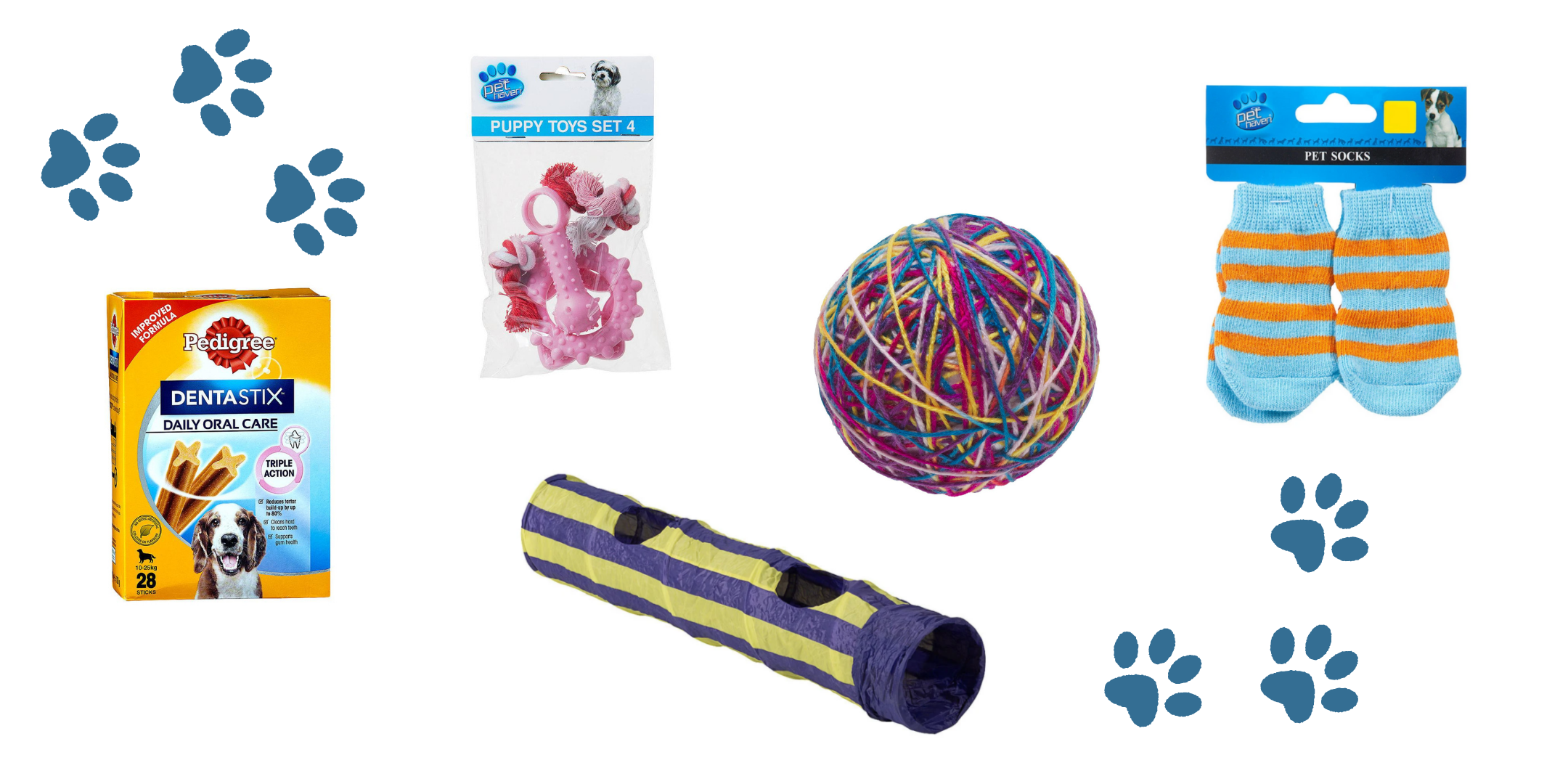 INSPIRATION
Check this out